Basketball Ticket Timeline & Process
Spring 2024
January 2, 2024 - Digital invoices for football season tickets renewals and new FB season ticket deposits will be sent out
February 1 - Notification on season ticket deposits for newly renovated First Bank & Trust Arena will be sent out.
April 8 - Football Season Ticket Renewal Deadline
May 13-17 – New Arena Seating Night (contingent on construction)
May 28 - Basketball Season Ticket Deposit Deadline
May 28 - Jackrabbit Club Renewal Deadline, Priority Points Deadline
Summer 2024
June 1, 2024 - Static priority points list will be pulled
July – Time slots of season ticket holders seat selection / current priority points will be emailed.
August/September - Reallocation Process - TENTATIVE DATES
August 5-9
August 12-16

September 9-13
September 16-20
(Dates will be determined based on construction timing / completion)
August / September - collect payment differentials, or night of their seat selection
Frost Arena Renovation FAQ
Open House Opportunities to Visit With
Jackrabbit Club Staff Members
October 12, 2023:
4:30pm - 6:00pm (Foundation Building)
November 16, 2023:
4:30pm - 6:00pm (Foundation Building)
December 14, 2023:
4:30pm - 6:00pm (Foundation Building)
January 18, 2024:
4:30pm - 6:00pm (Foundation Building)
New in First Bank & Trust Arena
Brand new seats with chair backs throughout the arena (excluding student section) with wider seats and increased leg room
Suites & Loge Boxes
12-16 people
For questions regarding suites and loge boxes, contact the athletic development office at
(605) 697-7475
Amenities
Two additional elevators
Increased ADA seating options
New video board and ribbon boards
New sound system
Larger seats with more leg room
Midco Club
Snacks and refreshments
Lower-level midcourt seats
Private cash bar and lounge area
Pre-game access
Dakota Layers Deck
Social area at the top of the southeastern corner of the arena
Opportunities to host larger groups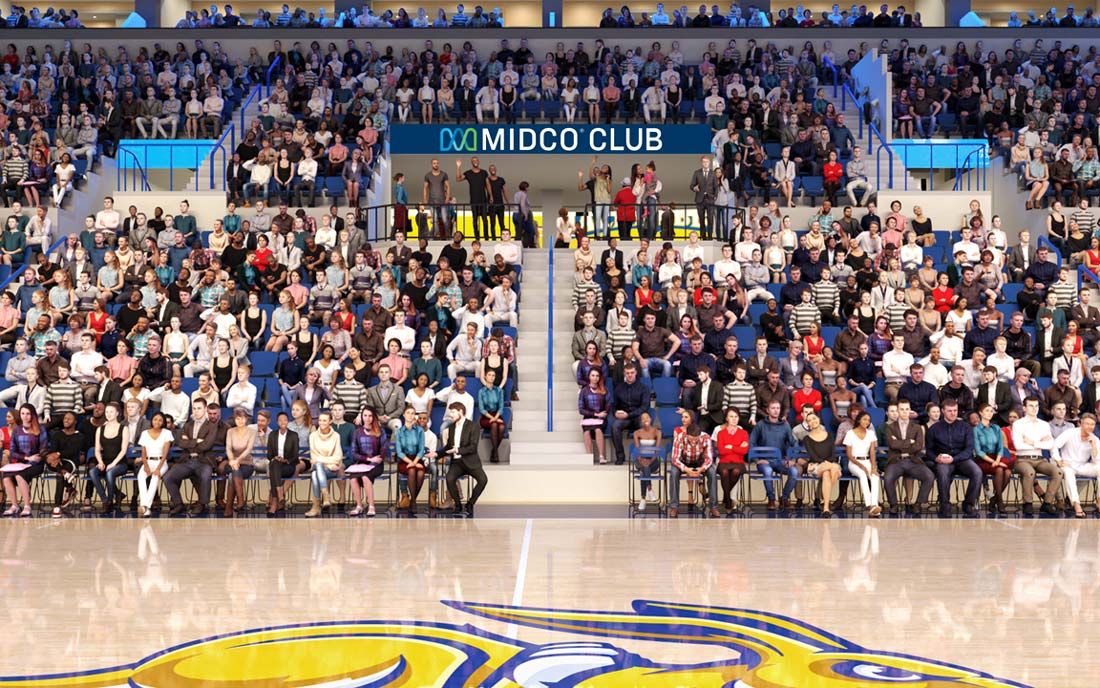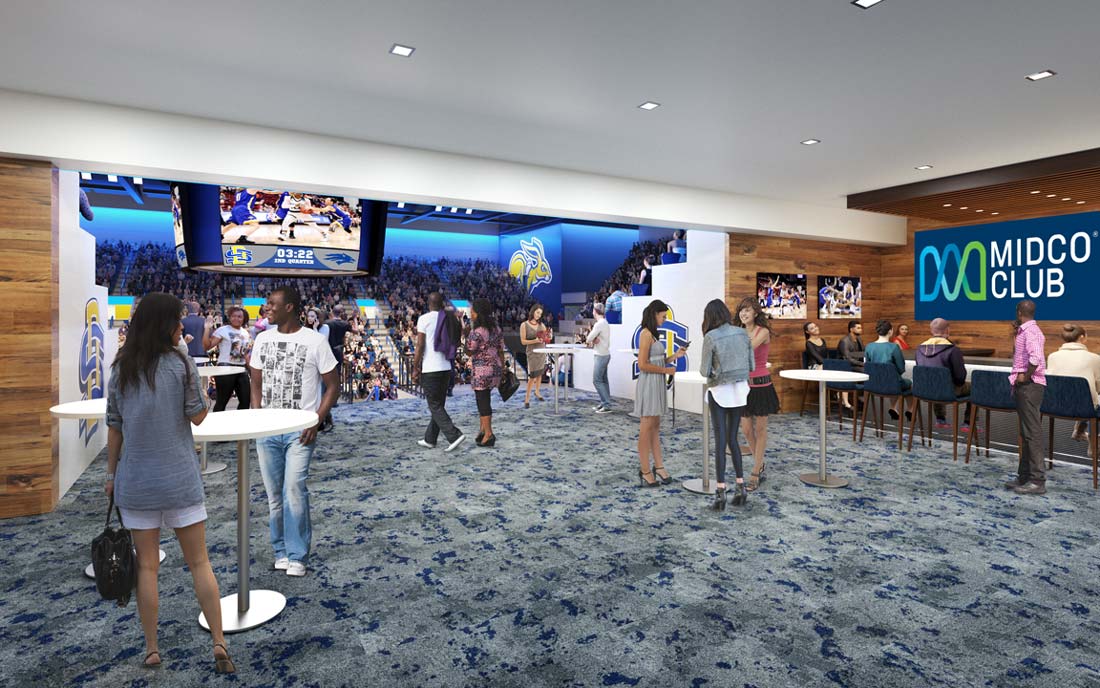 Support Jackrabbit student-athletes while improving your Jackrabbit Club priority point rank and seat selection time. Selection times are based on Jackrabbit Club priority point rankings, and you'll earn 2 points for every $100 donated to the Jackrabbit Club.