Donations made by cash or check for the Jackrabbit Club are always acceptable. All checks should be made payable to the Jackrabbit Club.
We also accept donations made by credit card (VISA, MasterCard, American Express and Discover), monthly payment plans (monthly billing, electronic fund transfers, credit card payments), stock gifts, and gifts of grain.
NOTE: Football and basketball season ticket renewals and Jackrabbit Club contribution renewals are mailed out February 1st. All annual Jackrabbit Club donations for priority seating privileges must be received no later than May 31st.
Naming opportunities and donor plaque recognition options still exist at First Bank & Trust Arena, the Kurtenbach Family Wrestling Center, Dana J. Dykhouse Stadium and inside the Sanford Jackrabbit Athletic Complex.
Additionally, loge and club seat options remain available in Dana J. Dykhouse Stadium and club options will be available in First Bank & Trust Arena.
Donors have the option to pledge a multi-year gift or make a gift in full towards a specific project. Priority points are awarded for gifts to support athletics facilities projects. Please click here to view a full list of all Capital Projects opportunities.
Jackrabbit Athletics Network
As we evolve and grow as an Athletic Department, we continue to look for ways to engage with those who have laid the foundation for the successes we have had in competition and in the classroom. South Dakota State Athletics has been working with an Alumni Board of Directors to help us establish our future path for connecting and engaging alumni through the  Jackrabbit Athletics Network.  The network is a  no-cost  online platform exclusively for former Jackrabbit student-athletes, which gives access to all the services provided by South Dakota State Athletics in one location:
connect and network with other former athletes
register for upcoming events and reunions
build relationships with current coaches
access to a network of employers
and more!
To register, please visit  GoJacks.com/JackrabbitAthleticsNetwork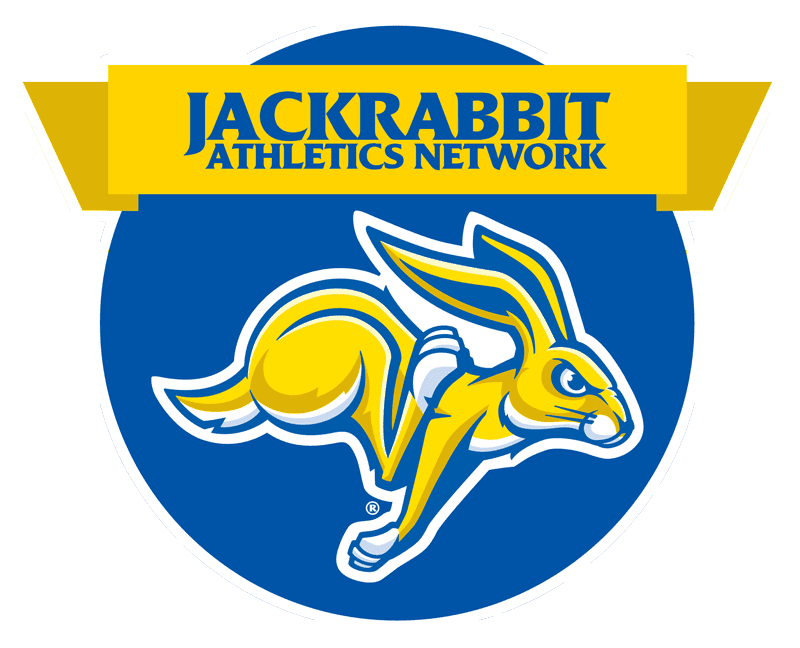 Student-Athlete Experience Fund
The Student-Athlete Experience Fund is designed to give former student-athletes, parents, friends, and supporters of Jackrabbit Athletics the ability to invest directly into the well-being of our 500+ student-athletes. The Student-Athlete Experience Fund will elevate our academic services, life skills programming, mental health support, and dining services.
Jackrabbit Athletic Scholarship Auction
The Jackrabbit Athletic Scholarship Auction takes place in the spring and generates over $1 million for student-athlete scholarships. This number represents over 25 percent of our total scholarship bill raised in one night. During the week leading up to the night of the event, we have over 300 silent auction items from local and surrounding businesses in the area available through mobile bidding. There are also 20 live auction items that take place only during the night of the event. The event offers the opportunity to hear from current student-athletes during the program. The past several years, we've had all proceeds matched 2:1 by an anonymous donor, allowing you to triple your impact on SDSU student-athletes!
Event sponsorships are available for $1,250, which includes either tickets for a table of 10 guests or eight guests plus a Jackrabbit coach. Table sponsorships are $750, with individual tickets available for $75 per person. All tickets include a dinner and open bar.
For more information or to donate items, which are tax-deductible, please contact the Athletics Development Office at 605-697-7475 or jackrabbitclub@sdstate.edu.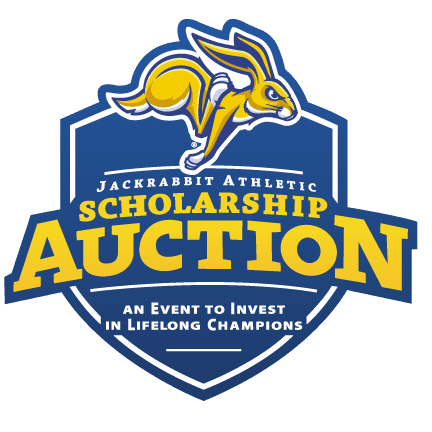 Excellence Funds
Excellence Funds were created to allow donors interested in making an above and beyond impact on SDSU student-athletes to not only direct their giving to a specific sport, but to help fund specific, critical initiatives for that sport.
Each program has an excellence fund and has identified some specific needs to help them create a culture of excellence within their program.
Excellence fund giving is a great way for donors looking to make a direct and visible impact on a program above and beyond their contribution to the Jackrabbit Club.