Kurtenbach Family Wrestling Center
SDSU Athletics has received Board of Regents' approval to build a premier practice facility that will allow Jackrabbit Wrestling to recruit and train the top wrestling student-athletes in the country.
The Kurtenbach Family Wrestling Center will be a 16,000 square foot, two-story facility located on the southwest side of the Sanford Jackrabbit Athletic Complex.
The Kurtenbach Family Wrestling Center will feature over 7,000 square feet of mat space, a strength and conditioning area, locker rooms, team room, academic space, nutrition space, and coaches' offices.
With Damion Hahn leading the program, the time is now for us to help SDSU Wrestling become a perennial top 10 program competing with the nation's elite. In order for this to occur, securing the remaining funds to build the practice facility is essential for Jackrabbit Wrestling to become a national power at the Division I level.
Bringing soccer to our campus will elevate the program with other existing athletic programs and locations. It will also ensure South Dakota State soccer upholds its trajectory of success as we continue to pursue conference and NCAA championships for years to come.
Please stay tuned for further details on this exciting project.
View naming opportunities for the soccer stadium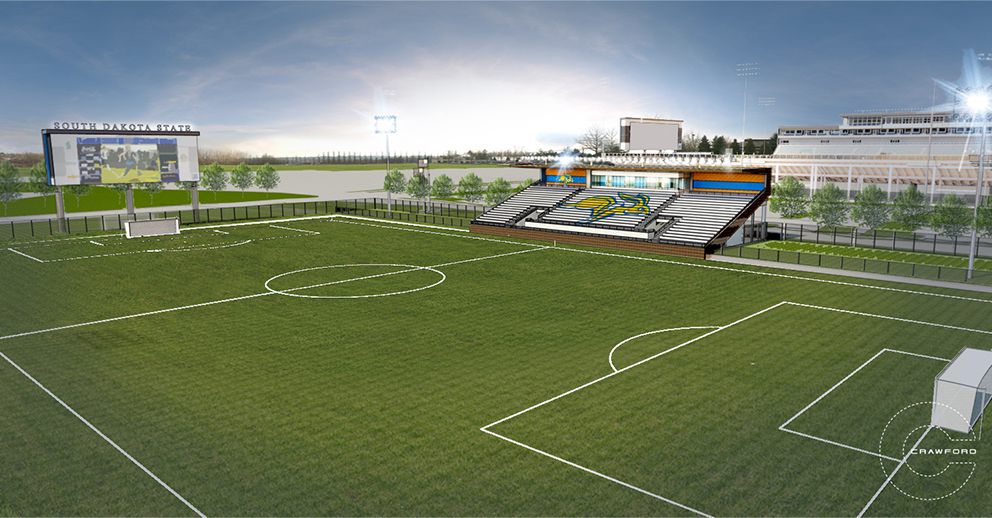 Frost Arena Renovation FAQ