Frost Arena Renovation FAQ
Bringing soccer to our campus will elevate the program with other existing athletic programs and locations. It will also ensure South Dakota State soccer upholds its trajectory of success as we continue to pursue conference and NCAA championships for years to come.
Please stay tuned for further details on this exciting project.
View naming opportunities for the soccer stadium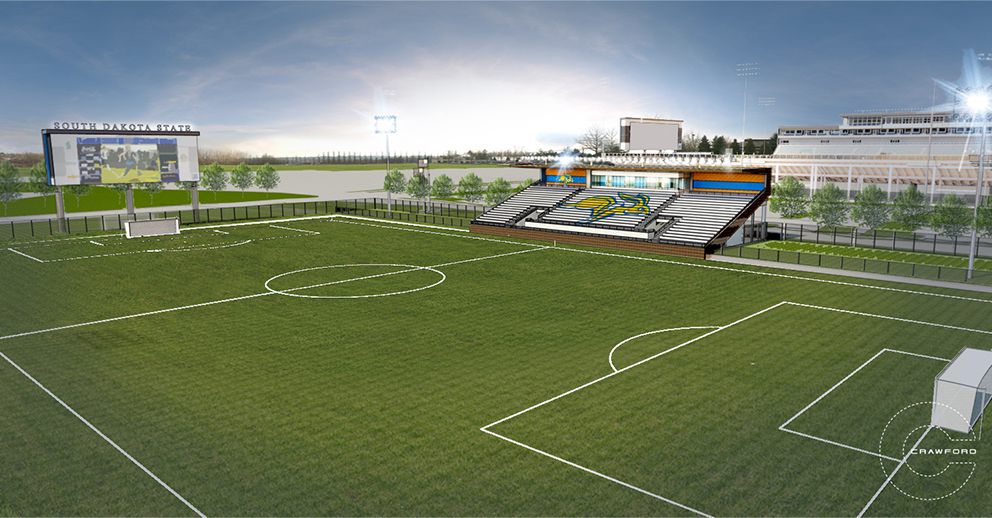 Baseball and Softball Artificial Turf
The addition of artificial turf to both Erv Huether Field and the Jackrabbit Softball Stadium will be transformational for both the Jackrabbit baseball and softball programs. With artificial turf playing surfaces, it will be possible to play more games on campus in front of our Jackrabbit fans, while improving practice opportunities throughout the year.
For more information on the baseball and softball turf projects, contact Ryan Christy at (605) 697-7475.